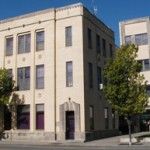 When department heads and private agency members plan their budgets, they must bring their budget appropriations to the county commission.
During Monday's Riley County Commission meeting, requests were heard from the following individuals:
-County Museum Director, Cheryl Collins
-IT/GIS Director, Robert Nall
-County Treasurer, Eileen King
-County EMS Director, Larry Couchman
-County Emergency Management Director, Pat Collins
-Budget and Finance Officer, Johnette Shepek (who presented the health department budget
Budget requests will continue during Thursday's meeting. All of the presentations are open for the public to attend.
Besides budgeting, the rest of the meeting featured department updates and a press conference.
Flint Hills Regional Council Interim Director, Gary Stith shared MPO updates, information on Wednesday's meeting, and an update on the council's economic development. Stith mentioned there will be a new council director in October.
During the meeting's press conference, County Clerk, Rich Vargo reminded the public-the USD 378 special bond issue election will be Tuesday. The polls will be open from 7 a.m.-7 p.m.