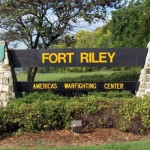 The 4th Infantry Brigade Combat Team, 1st Infantry Division, will conduct a change of command ceremony July 19 at 10 a.m. on Fort Riley's Cavalry Parade Field.  The "Dragon" Brigade will bid farewell to Col. Joseph D. Wawro, who commanded the unit since the fall of 2010, and welcome Col. Peter G. Minalga. 
Under Wawro's leadership, the brigade conducted several large-scale training events and recently completed a 9-month deployment to Eastern Afghanistan. Wawro will continue his Army career as a senior Army fellow in Washington, D.C. 
Minalga is coming from the Pentagon where he served as the joint doctrine division chief. Wawro and Minalga are scheduled to speak during the ceremony.