According to a report by Fox 4 (WDAF-TV) in Kansas City, Chiefs wide receiver Dwayne Bowe was arrested late Sunday night by police in Riverside, MO. A news release says Bowe was clocked going 48 mph in a 35 mph zone, and when an officer approached the vehicle, he noticed a strong odor of marijuana from inside of the vehicle.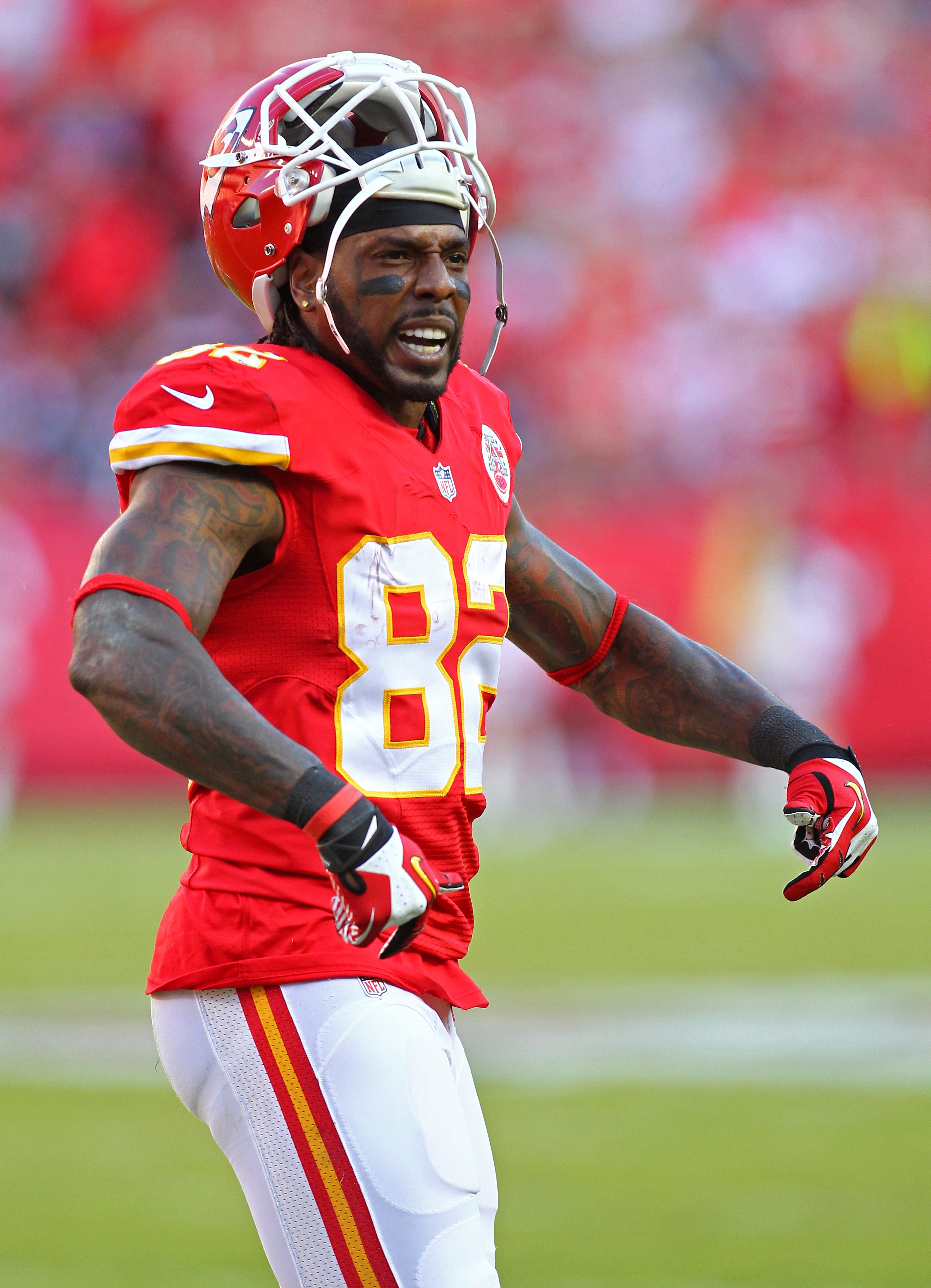 Bowe posted a bond of $750 and was released on charges of speeding and possession of a controlled substance. He has a court date scheduled for December 18th.
Meanwhile, the Chiefs got back to work Monday after their bye as they began practicing for an AFC West showdown against the Denver Broncos this Sunday night.
Not only did everyone practice at the Chiefs' training facility, they also welcomed back rookie safety Sanders Commings from injured reserve. That means the 9-0 Chiefs are full strength for the first time in weeks heading into their biggest game of the season.
That's hardly the case for the 8-1 Broncos.
The Denver Post reports Peyton Manning's MRI showed aggravation of his right ankle that is not expected to keep the Broncos quarterback out of next Sunday's game against Kansas City.
While Manning was throwing the final pass in a 28-20 win over the Chargers, San Diego lineman Corey Liuget hit the quarterback around the ankles. Manning was noticeably limping as he finished the game.
He had an MRI on Monday morning.
Manning originally hurt both ankles last month.
The Chiefs and Broncos will kick off at Mile High at 7:25pm on Sunday night. Pregame from the Chiefs Fox Football Radio Network will start at 6:00 on NewsRadio 1350 KMAN.