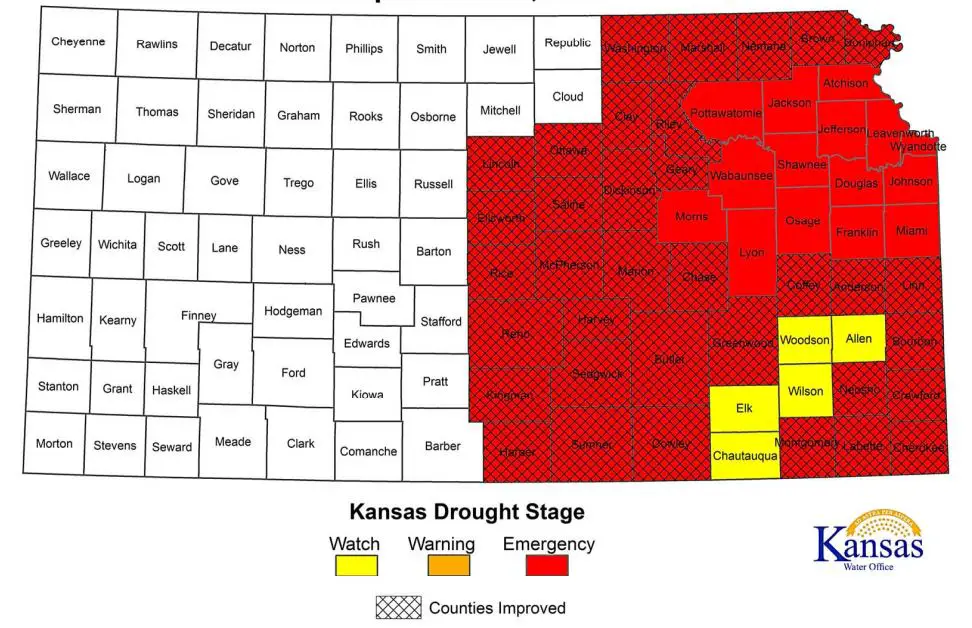 Due to recent rains throughout the state, Governor Jeff Colyer updated his drought declaration and downgraded 55 counties from their previous status.
The entire western half of the state is now no longer in any stage of drought, but many counties in Northeastern Kansas still have a rainfall deficit of more than 10 inches according to the Kansas Water Office.
"Recent moisture has eased some of the drought conditions but we are still experiencing livestock water shortages, and forage production was less than half for most producers in eastern Kansas." said Tracy Streeter, Director of the KWO and Chair of the Governor's Drought Response Team.
Colyer's previous declaration placed 18 counties in drought watch status, 15 in drought warnings, and 72 in drought emergencies. Now, 5 counties are in drought watches and 50 are in drought emergencies while none are in the drought warning stage.
Riley, Pottawatomie, Geary and Clay counties remain in drought emergencies, though all of those except Pottawatomie were said to have improved some degree.