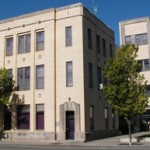 A property on Brighton Road has caused a problem for the nearest property owner, and has caused confusion for Riley County Assistant Counselor, Craig Cox. The history of the property is the major reason for the concerns, and during Monday's Riley County Commission meeting, Cox shared the background on the situation.
Cox stated that in 1965, the city of Manhattan vacated the property and in 1976, the east 30 feet was assigned to the property owners next door.  Those owners have been paying taxes on that property since that time, and do not actually own the property.  In 1982, the county also vacated the property.  Cox said he had no idea why the city and the county both vacated it.
The commission came to a consensus to address the issue by taking the "quiet title" approach, which means the court will decide who the property should be owned by.
—————
A number of upcoming events were mentioned during the meeting's press conference:
Affordable Care Act Seminar-September 26th, 6-8 p.m.
Medicare Basics Seminar-October 1st, 6-8 p.m.
Board Leadership Series-October 8th (first meeting)