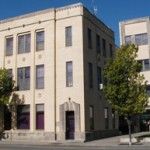 Riley County Commissioners signed a settlement document after an executive session discussion during yesterday's Monday's commission meeting, involving an incident that happened three years ago.
Back in February of 2011, the Riley County Police Department pursued a suspect in a D.U.I who crashed the vehicle while driving.  Previous reports indicate the man was Jason Fischer, of Marysville, who was injured in the accident-and treated at Stormont Vail of Topeka.
The medical bills totaled $39,832.40, and he was later convicted of various offenses in Riley County Jail.  Under Kansas law, Riley County was potentially liable for payment of those medical bills, but they did not pay the initial bill, because there was an issue whether or not the patient was in "custody" at the time of treatment.
In February of this year, Stormont-Vail sued Riley County.
The settlement document approved for signature during the meeting, outlines a recommended settlement of $6,300.
According to a press statement, issued by County Counselor, Clancy Holeman, the board believes payment of this reduced amount of the claim is in the best interest of the county.
———————–
Monday's meeting was the commissions first official day of paperless agendas and minutes.  Although a few glitches were found, Commissioner, Dave Lewis mentioned how efficient it will be when it works correctly.
Commissioners can now follow along online with their paperless agendas, can make notes, and do not have to deal with paper packets.  This also saves the clerk's office some time, as they have previously printed all of the agenda packets (which range from an average of 40-140 pages).
————————
Several items were approved during the meeting, including approval of the Flint Hills Regional Transit Administration Interlocal Agreement, and the Kansas Foundation Grant request approval.
Two bid openings (one for asphalt seal oil and one for crushed limestone) also took place Monday.  Three bids were submitted for the asphalt seal oil, and two were submitted for the crushed limestone.  All bids were approved to move forward for staff evaluation and recommendation.