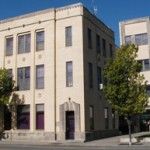 "Movement and lighting are the main concerns, said Planning and Special Projects Director, Monty Wedel during Thursday's Riley County Commission meeting.
With the ongoing construction on K-18, the off premise sign laws were changed a few months ago. Stacked and moving billboards were not allowed along the roadway, as they were deemed distractions to drivers.
However, these changes did not apply to on premise digital signs. That power still remains up to the city and county commissions.
Wedel explained the existing sign ordinance needs to be looked at, even if the commission chooses not to make any changes. He also mentioned, the city is currently in the process of rewriting their sign ordinance.
Commissioners shared their opinions on the matter, and mentioned stories of sign companies who have turned down putting up signs for people if the company believes the sign could be a safety issue.
The commission decided to unanimously approve a year moratorium on the matter.
Wedel also presented the first Wildcat Creek floodplain management work session. City Planner, Chad Bunger was in attendance and shared his opinions on the matter.
——–
Lakeside Heights was discussed during a recent commission meeting, as the commission talked about rates for individuals wishing to add on to the water and sewer lines. Public Works Director, Leon Hobson presented the Lakeside Heights rate resolution during the meeting, which was approved by the commission.
This will go into effect June 1st, and a public hearing for this item will be held in a later meeting.
——–
County Treasurer, Eileen King presented monthly financial reports, some of which were up, while others were down.
$19,000 in investments were reported for the month of April, and the interest on the checking account is at .6%. $127,000 has been collected in sales tax revenue for the month.
King commented, it is clear the soldiers return and buy cars, because of the random spikes in car sales. She said, the problem is that all of the other people in the community do not appear to be purchasing cars.
Motor and vehicle taxes are down from the previous month, as well as city/county highway taxes.
——–
Information Technology/GIS Director, Robert Nall shared an update on the aerial photography the commission previously approved.
Nall said it took three attempts to get the photos, due to weather. He mentioned the first batch of photos were "too brown".
——–
Budget and Finance Officer, Johnette Shepek provided updates on the CIP, County Building, Economic Development and Road and Bridge 1/2 Cent Sales Tax funds.