Flint Hills Regional Council (FHRC) is hosting two public workshops for the community kick-off of the Flint Hills/Fort Riley Joint Land Use Study (JLUS). The first workshop will be held on January 31, 2017 at 7:00 p.m. The first workshop will be located at Manhattan City Hall, City Commission Chamber, 1101 Poyntz Avenue, Manhattan, KS 66502. The second workshop will be held on February 1, 2017 at 7:00 p.m. at the C.L. Hoover Opera House, 135 West 7th Street, Junction City, KS 66441.
Both meetings will have a short presentation beginning at 7:05 p.m.;thereafter, the JLUS team will be available for questions an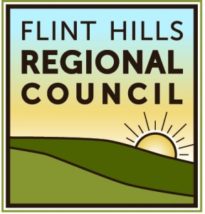 d discussions with the public.
The community plays a crucial role in the drafting of the study. This input provides varying perspectives and differing opinions to ensure that the plan is well-rounded and encompassing of the community. Checkout the website and Facebook page to keep up-to-date with the latest news. www.fortrileyjlus.com or www.facebook.com/fortrileyjlus.
FHRC in cooperation with Fort Riley, local jurisdictions, state and federal agencies and organizations, preparing the JLUS to address the primary military operations conducted within the region. The study is intended to strengthen the relationship between the military installation and the civilian community by examining the issues associated with the growth and development of the communities in proximity to fort operations. The final report will propose recommendations that will provide information for these communities to continue to thrive within the Flint Hills Region while maintaining the mission of the Fort. The Joint Land Use Study is funded through a grant from the Office of Economic Adjustment in the Department of Defense.