Former Manhattan High state champion Reid Buchanan was named the Big 12 men's cross country Scholar-Athlete of the Year on Tuesday.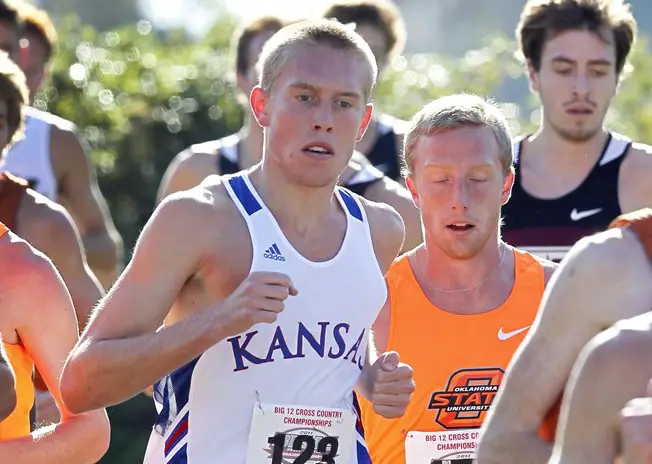 Buchanan qualified for nationals at KU this season, and recorded the highest finish for a Jayhawk since 2006. Buchanan also tallied a 12th-place finish at the Midwest Regional while posting a career-best 10K time of 30:43.5, all of which was done after his right shoe fell off within the first 1,000 meters of the six-mile race.
The two-time academic all-Big 12 selection holds a 3.47 GPA as an electrical engineering major at KU. Buchanan, a junior, was chosen for the award in a vote by the Big 12's coaches.
Buchanan swept the distance races (3,200m, 1,600m & 800m) in 6A at the 2011 Kansas State Track and Field Championships for MHS. He also finished fifth in 6A at the 2010 state cross country meet.