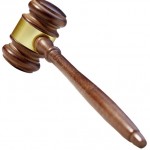 A Fort Riley man pleaded guilty Tuesday, to making false material statements to the Social Security Administration.  KMAN received this news from US. Attorney, Barry Grissom Wednesday.
James Nickerson (37) pleaded guilty to one count of making a false official statement to a federal agency.  In this plea, he admitted he was paid 
$71,734
 in disability benefits by the Social Security Administration that he was not eligible to receive.
While receiving these disability benefits, he worked full time for the Army doing various duties, including serving as a platoon sergeant while he claimed to be disabled.  Nickerson attempted to conceal his actual work activity from SSA by claiming he worked no more than 20 hours a week.  On three separate occasions, the defendant completed Work Activity Reports, documents used by SSA to determine if a beneficiary is eligible for disability benefits. On each of these occasions he was asked to identify his supervisors so that SSA could verify his work activity. On all three occasions, he identified persons other than his supervisors. In the plea agreement, the defendant admitted that on a Work Activity Report he completed on Sept. 6, 2010, he falsely reported to SSA that one of his subordinates was his supervisor. He admitted that this was a false material statement to a federal agency.
Sentencing is set for September 8th.  He faces a maximum penalty of five years in federal prison, and a fine of up to $250,000.