According to a recent press release, U.S. Senators Pat Roberts and Jerry Moran, along with U.S. Representatives Tim Huelskamp and Lynn Jenkins have announced $16 million in grants to be allocated towards the construction of a new elementary school on Fort Riley, replacing Geary County USD 475's current school on post.
Fort Riley Elementary School, which educates 500 children from kindergarten through the fifth grade, is ranked #20 on the Deputy Secretary of Defense Priority List. The grant for this project, made available by the Office of Economic Adjustment (OEA), comes from the Department's Public Schools on Military Installations Program.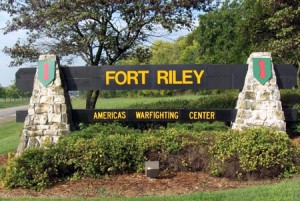 "I am pleased Geary County USD is getting the funds it needs to improve the education of the children of those who serve," Sen. Roberts said, "These new facilities are desperately needed to address overcrowding and aging infrastructure."
The OEA considers schools on military installations with the most serious deficiencies in capacity or facility condition.