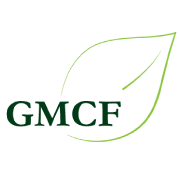 The Greater Manhattan Community Foundation's annual award show (The CFA's) has been cancelled for this year.
Vice President of Marketing and Promotions Elaine Dhuyvetter made the announcement during Monday's GMCF Community Hour. The event, initially planned for March, was rescheduled to August, but ultimately the foundation made the unfortunate decision to cancel it altogether.
"We just felt like the purpose of the event is to bring our community together to recognize and celebrate local individuals and organizations who give so generously to benefit our community," she said. "We didn't feel like a virtual event would bring that same sort of honor and recognition."
The foundation decided to plan for an event next year and still honor those nominees from this year. While a date has not yet been set for next year, Dhuyvetter says they plan to have it around the same time as before.
"I don't think anyone was surprised. I think probably if we decided to go ahead with it, we might've gotten more negative feedback and more people not really wanting to do that. We don't want to put anyone in harm's way or make anyone feel uncomfortable," she said.
Next year's event is tentatively planned for April. More information will be released as it becomes available.