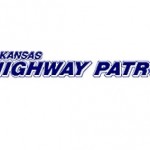 Two individuals were injured after an accident on Tuttle Creek Terrace.
The accident took place at 7:30 Tuesday morning, when Ryan Rouston (32), of Manhattan, was driving his 2002 Jeep Liberty southbound on Tuttle Terrace.  Megan Hartford (32), also of Manhattan, was driving her 2003 Volkswagon Golf west bound on U24.
According to the Kansas Highway Patrol, Rouston failed to stop at a stop sign, which caused the vehicles to collide.
Rouston's vehicle rolled onto its side in the east bound lane, and Hartford's vehicle went into the south ditch.
Both Rouston and Hartford sustained injuries and were taken to Mercy Regional Health Center, where they were treated and released, and traffic was re-routed for a short time.  Reports indicate at least one or both individuals had to be extricated from their vehicle(s).