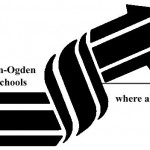 Manhattan/Ogden's USD 383 took center stage at Monday's intergovernmental meeting, with the only items on the group's agenda. Associate Superintendent Bob Seymour updated other governmental representatives about the district's recent purchase of land in Pottawatomie County.
Seymour admits it seemed like a wise idea to begin working on identifying a good spot for a school with growth in the area.
The property is near highway 24. Seymour describes it as a nice flat piece of property, with a little more than 30 acres. He added it probably would be five to 10 years before possibly needed for an elementary school. 
On another subject, Seymour was asked about the recent official headcount, which he described as "pretty flat." He referred to military volatility, with a pattern in the past that usually means more students leaving than coming in,  particular;y in the grades second through fourth grade.
As KMAN reported last Friday,  6,533 students enrolled for pre K, elementary, high school, the job corps, and virtual students.
Kindergarten has its largest class since 1991 with a total of 572 students and 1st grade is at its largest since 1994 with 510 students.
Intergovernmental leaders watched a short video during their meeting Monday, put together by the Kansas Learning First Alliance. The group is comprised of educational organizations, school boards, administrators, teachers, paras, state board of education, and Department of Education representatives–with this particular video focusing on common core standards.
USD 383 School Board Member Aaron Estabrook attended the noon meeting and tells KMAN the video will hopefully clarify the standards. Board member Marcia Rozell was at the Monday meeting and talks about one reported misconception, and that is it's a federal mandate, which she says it is not. She stresses they are only guidelines. Rozell adds Common Core would help to make clearer how other states compare.
 The video can be viewed at http://klfa.org/2013/08/please-share-this-klfa-educational-advocacy-video/ and was made to better prepare the public for changes that might result from Common Core.
Representatives from Manhattan, Riley County, K-State, and Fort Riley generally attend the intergovernmental meetings once a month.