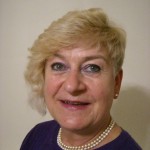 Birgit Wassmuth will be the next director of the A.Q. Miller School of Journalism and Mass Communications at K-State, and will start her new job in June.
Wassmuth comes to K-State from Kennesaw State University near Atlanta, where she served as chair of the department of communication for more than seven years. Under her leadership, the department managed exceptional growth, going from about 550 majors to about 1,400 majors. She also supported excellence in teaching and curriculum development, innovative research and professional service in ways that led to the communications program to national and international recognition.
One of her first responsibilities will be to guide the school the year long reaccredidation process starting in the fall of 2013. In conjunction with the 25th anniversary of naming of the school, she will explore fund raising opportunities that will contribute to its expansion.
"I am looking forward to helping advance the journalism and mass communications program in its commitment to excellence in teaching, research, and creative activity" Wassmuth said.
She has also served on the board of directors of the Fulbright Association and the Collaboration for the Advancement for Excellence in Teaching and Learning. Currently, she serves on the Accrediting Council for Education in Journalism and Mass Communication.