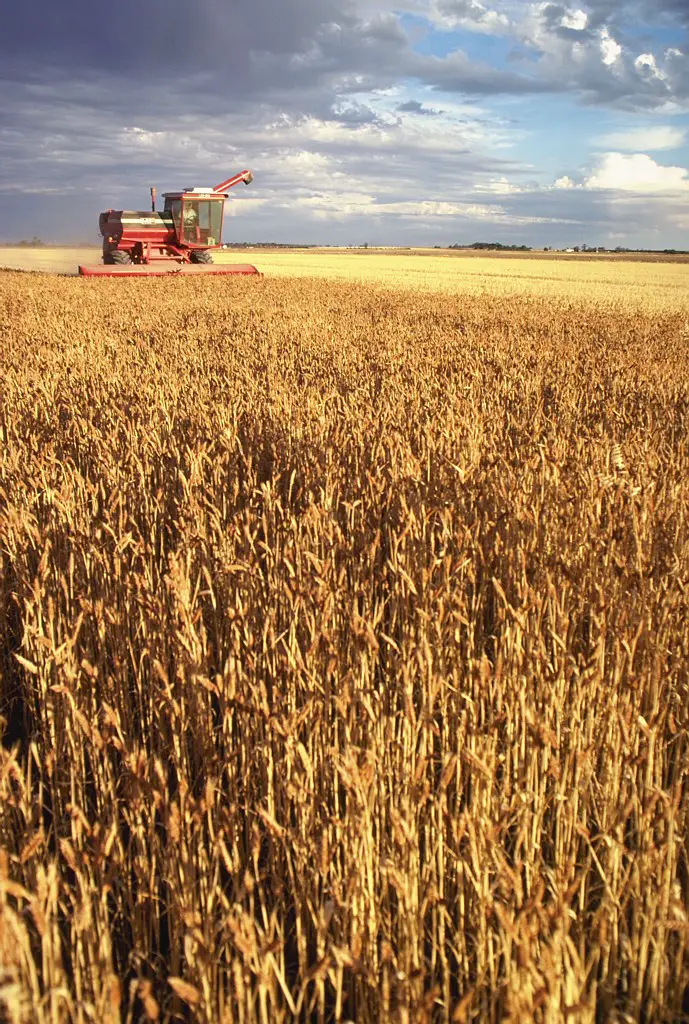 MAYFIELD — Kansas farmers are harvesting a smaller winter wheat crop amid an ongoing drought, but the size of the crop is offset some by higher-quality wheat and rising prices.
Kansas Wheat marketing director Aaron Harries says the state's harvest is probably close to the halfway mark. The hot, dry weather this past week has created ideal harvest conditions.
Yields are down but test weights are mostly good. Growers are also seeing higher protein levels in many loads, which leads to higher prices.
Kansas is the nation's leading wheat producer with a forecast of 270 million bushels, down 19 percent compared to a year ago. Kansas is expected to harvest 7.3 million acres of wheat.