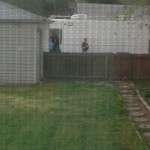 At least two dozen arrests involving drug-related offenses are on Thursday's Riley County police log–with bond amounts ranging up to $200,000. Those arrested are from Manhattan and Junction City.
Many of us may have noticed the prevalence of local law enforcement the past few days, and a news conference in Junction City Thursday afternoon will hopefully clarify what all the arrests are about.
KMAN news received word just before noon Wednesday from the Kansas bureau of Investigation that what the bureau calls a "complex investigation" was culminating, with not only the KBI, but also Riley, Geary, Junction City, and Grandview Plaza law enforcement authorities involved. Search warrants were being issued in Manhattan, Ogden, and Junction City.
KMAN News Reporter Tom Reust will be at the afternoon news conference.