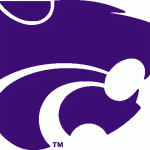 Around 20,000 people flock the Kansas State University campus every year to enjoy the university's open house.  Food, entertainment, exhibits, demonstrations, food, and information can all be enjoyed during the day-long event.
Booths were spread out throughout the buildings, allowing prospective students to have the opportunity to explore and learn about the different majors K-State has to offer.
K-State offers 250 majors, 475 campus clubs, and nine colleges.  Each of those nine colleges had staff members and current students on hand to share what opportunities they have for incoming students.
Live bands played on a stage outside of the student union.  The United States Army was also on hand to assist people with rock climbing.  A bouncy house was also on campus for young children to enjoy.
Besides the traditional college option, other options including-online and distance learning, are available.  27 masters degrees, nine bachelor completion programs, and other educational programs can be found online.
Associate Dean for the Division of Continuing Education, Dave Stewart was located in the student union during the open house to talk to people about online education.  Stewart commented, "We certainly hope that students recognize that they have options.  If they can't come to school on campus, they can still work towards their educational goals".