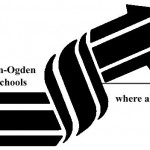 School traffic on Friday is anticipated to be impacted by the Kansas State football game that evening.
Manhattan-Ogden USD 383 Director of Communications and School Safety, Michele Jones announced Thursday that areas around Bill Snyder Family Stadium are expected to be extremely congested, with some neighborhoods possibly being inaccessible by school buses.
Delays in and around the area could be as long as 30-45 minutes.  In addition, routes traveling to and from Ogden on K-18 are expected to be delayed due to the increased traffic and ongoing construction activity.
USD 383 asks that staff, faculty and parents be patient as students are transported during this rare conflict.
Questions concerning arrival times can be directed to the USD 383 Transportation Dispatch at 587-2190.