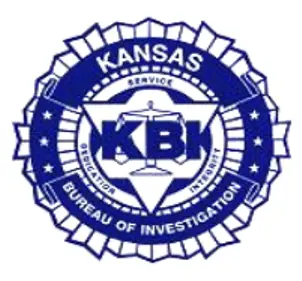 Updated at 1:30 p.m. Thursday
The number of arrests in a multi-law enforcement drug-related operation is up to 81 now, with additional arrests expected. That was the word early Thursday afternoon, with 54 search warrants throughout Manhattan, Ogden, Junction City, and Grandview Plaza. During the searches a variety of narcotics and 17 firearms were seized. The case has also displaced a number of children, all which have been placed in protective custody.
The investigation involving the conspiracy to distribute crack cocaine culminated the past few days, with more than 180 law enforcement personnel involved. That includes sworn and non-sworn support staff from state and local agencies. Local offices include the Riley County Police Department, Junction City Police Department, Geary County Sheriff's Office, Geary County Attorney's Office, Grandview Plaza Police, and the Kansas Bureau of Investigation.
The investigation into has been going on for about 13 months.
A news conference is planned Thursday afternoon at four in Junction City. KMAN's Tom Reust will be there.
###
A large crackdown by local authorities has led to 81 drug-related arrests, involving crack cocaine.
KMAN news received word just before noon Wednesday from the Kansas bureau of Investigation that what the bureau calls a "complex investigation" was culminating, with not only the KBI, but also Riley, Geary, Junction City, and Grandview Plaza law enforcement authorities involved. Search warrants were being issued in Manhattan, Ogden, and Junction City.
Riley County police say they are helping to house suspects, and the following individuals appear to be a portion of those arrested in the operation.  More details will be forthcoming after a 4pm news conference in Junction City.
Names will be followed by reported bond amounts.  It is not clear who is still being held, or released at this time.  This is considered only a partial list at this time.
James Edward Smith Jr $15,000
Emerson Johnson Jr  no bond
Anthony Smith $15,000
Kenneth Bellamy $20,000
Walter Taylor $50,000
Doris Davis $70,000
April Banks $25,000
Angela Dunlap $100,000
Charles Humphreys $15,000
David Morgan $15,000
Morris Davis $15,000
Ronald Gayle $15,000
Joi Humphreys $15,000
Prescious Banks  $200,000
John Hurst $15,000
Johnson Rosella $15,000
Barbara Crumpton $200,000
Janice Rodriguez $15,000
Richard Verkerke $15,000
Susan Wilson $15,000
Sheila Scott $15,000
Olevia Humphreys $15,000
KMAN will be sharing more details after the press briefing at 4pm.