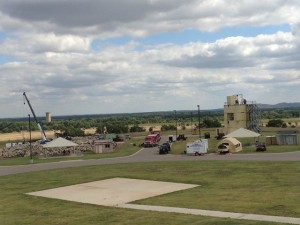 The Manhattan Fire Department is represented at a rescue conference being held at the Crisis City in Salina this week.  Assistant Chief of Training and Safety Mike Kaus tells KMAN half a dozen folks are attending the sixth annual conference.
Kaus adds a variety of areas are covered, with different skills emphasized. One example he provides is searching for people in basements of houses in the case of something like a tornado.
MFD Personnel at  the Crisis Center are both instructing and attending classes.
Another training set for later this week involves an active shooter drill–this training will be held at the Manhattan Fire Department's Headquarters, but is primarily geared to local school and law enforcement officials.
The drill has been planned for several months and is not directly connected to last week's shooting in Washington D.C.