Coach Joe Schartz has hit the ground running at Manhattan High, with 33 regular season wins in his first four seasons.  The program though starts from the ground up, and later this month MHS will host its 4th annual Future Indian Football Camp for 2nd thru 6th graders. The camps will put emphasis on developing skills, and will also include a punt, pass, and kick competition.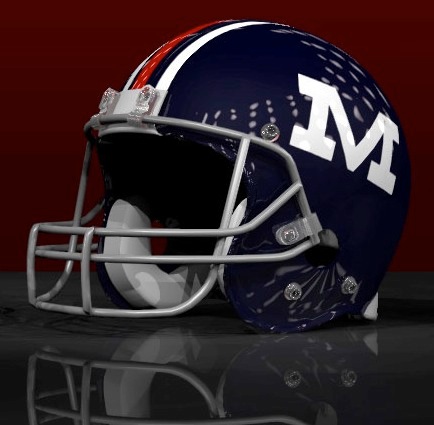 Schartz says he also enjoys having the youngsters experience what it's like to be a Manhattan High football player by using the same facilities and going thru similar drills.
The Future Indian Football Camp will be broken into sessions for 2nd, 3rd, and 4th graders on Monday, July 22nd from 6:00 to 8:30pm and Tuesday, July 23rd from 9:00am to noon.  5th and 6th graders will attend camp on Thursday, July 25th from 6:00 to 8:30pm and Friday, July 26th from 9:00am to noon.  All camps will be held at the Manhattan High west campus.  Cost is $25 for one camper or for $40 for a family, which does include a t-shirt.  Checks can made payable to Manhattan Indian Football, and the registration deadline in Wednesday, July 17th.  Registration forms are available at ManhattanFootball.com.