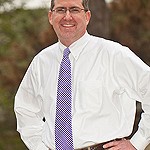 Kansas State University President Kirk Schulz commented Monday on the the Kansas Board of Regents passage last week of a new Social Media Policy.  Schulz says this new policy has garnered national attention for Kansas higher education and has resulted in numerous negative editorials in national higher education circles. As presently written, many members of the K-State family feel the policy seriously curtails both academic freedom and free speech.
As president of Kansas State University,  Schulz says he strongly believes they must do all they can to preserve both academic freedom and the ability of faculty, staff, and students to respectfully express themselves through the many forms of communication available in today s world. He adds one of the fundamental founding principles of higher education in our country is the ability for faculty to speak out on controversial issues without fear of retribution and he says this principle must be preserved. 
He says  it is his intention to work closely with KU Chancellor Gray-Little and the other presidents in collaboration with the Kansas Board of Regents on modification of the policy to one that is acceptable to all in the Kansas higher education community.
President Schulz will be a guest on KMAN's "In Focus" January 10th.
(AP)–The Lawrence Journal-World reports (http://bit.ly/1jEeyBP ) the policy was partly a response to a tweet by a KU professor after the September Navy Yard shootings that killed 13 people in Washington.
More than 40 distinguished Kansas State professors signed a letter saying the regents should withdraw the policy, calling it an affront to academic freedom.
Regents Chairman Fred Logan says the policy was carefully drawn to protect First Amendment rights and academic freedom.