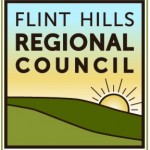 On the very day of Colonel William Clark's retirement and change of command ceremony, the Flint Hills Regional Council has announced Clark will serve as the new Executive Director for the regional organization. Clark is filling the position vacated by Ty Warner last year.
Gary Stith has been the interim executive director since December of last year.
Colonel Clark has been garrison commander of Fort Riley for two years, and was also stationed at Fort Riley in the early 1990's.
As executivev director of the Flint HIlls Regional Council, Clark will also be Secretary of the Flint HIlls Metropolitan Planning Organization, which is responsible for transportation planning for Manhattan and Junction City, including parts of Riley, Geary, and Pottawatomie counties.