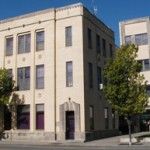 Two members of the public have attended a previous Riley County commission meeting to share their views, but returned during Monday's meeting, to make additional comments during the public comment portion of time.
Members of the public continue to raise concerns regarding the idea of a public building commission.
Ralph Wahl made a comment about how the commission needs to get the word out and send notes to local townships about the concept, because nobody knows about it.  Commissioner, Robert Boyd addressed this questions by stating the commission is not trying to be sneaky.  Boyd added, the commission wants public input.
Boyd brought up the fact that he has been to various town meetings since getting elected, including Randolph and Riley, and he did not see Wahl at one of those meetings.  Wahl resides in Boyd's district, so Boyd also mentioned he has yet to receive a phone call from Wahl about this issue.
The commission encourages all those in favor of, or opposed to, the public building commission to voice their opinions during future meetings.
————–
Wednesday marks the last day for anyone with a last name beginning in J, K or L to renew their vehicle tags.
If you are unable to find the time to go to the treasurer's officer, this task can easily be done online at rileycountyks.gov.  The state recently waived the law that implemented a 2.5% convenience fee for renewing online.
County Treasurer, Eileen King mentioned it is important for people to look over the renewal notice they receive in the mail, as it will contain more information on what to do.   If you did not receive a renewal notice, those can be found online as well.
King also took time to speak about her experience being this year's National Association of County Collectors, Treasurers, and Financial Officers (NACCTFO) President.
King had the opportunity to visit numerous places, including-North Dakota, Idaho, Oregon, Arizona, Missouri, New York, Texas and Virginia.
————-
The meeting's only request for approval came from Community Corrections Director, Shelly Williams regarding a few line items in her budget.
Williams mentioned, the corrections department has a different fiscal year from the county, so it is hard to estimate numbers sometimes.
The commission unanimously approved the line item changes, the fiscal year 2014 revised budget and the fiscal year 2013 year end report.