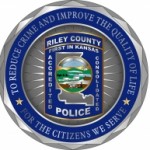 The Riley County Police Department will be using a new alert system in conjunction with their social media sites.
The RCPD will now be participating in the IRIS Alert Program in an attempt to keep the public more informed about emergencies and potential dangers occurring in and around their homes, businesses or schools.
To sign up for alerts, visit the Riley County Kansas Official website at rileycountyks.gov, click on the IRIS Emergency Notification link and sign up.