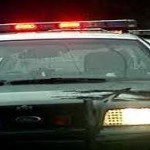 An Ogden man was arrested on a failure to appear in court warrant Thursday. Casey Lindley, 26, was arrested while in the 500 block of 6th Street in Manhattan at approximately 11:40 AM.
Lindley's failure to appear warrant involved an  original offense of fleeing or attempting to elude a law enforcement officer. He was confined and later released on a bond of $10,000.###
The Riley County Police Department began an investigation into the alleged offenses of abuse of a child and aggravated endangering of child reported Thursday evening at approximately 5:00 PM. This investigation stemmed from allegations of abuse from earlier this month.
The victim in this case is an 8-year-old male and the suspects are adults charged with caring for the child. Due to the sensitive nature of this investigation no further information has been released.  Officers continue to investigate.
###
Riley county Police were notified Wednesday at about 6:55 PM of a suspicious person in the north eastern portion of Manhattan. The complainant reported that an unidentified male in a light color vehicle may have attempted to summon a juvenile to come to him.
Police searched the area but were unable to locate any person or vehicle matching the initial description. At this time,  RCPD cannot confirm that any crime was committed.
However RCPD would like to remind parents to speak with their children about the potential dangers of approaching a stranger and encourage them to supervisor younger children while outside or in public. In addition, any suspicious activity should be reported to the RCPD at 537-2112 or in an emergency, call 911.