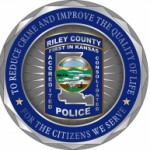 (Please see news release regarding armed robbery in other web story)
A Manhattan man  faces several charges after reportedly resisting his arrest by Riley County Police Wednesday.
Christopher Williams, 42, was taken into custody after  police responded to the 1000 block of Humboldt at approximately 9:30 Wednesday morning.  
Williams originally faced a probation violation warrant from out of jurisdiction  with a small  bond of $930.18 dollars.. Upon serving this warrant officers were met with resistance which led to Williams being arrested for obstructing the legal process and battery of a law enforcement officer. No significant injuries were reported.
Bond was set at $13,930.18.