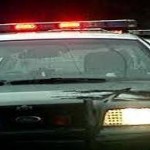 A 29-year-old Manhattan man faces several charges following an incident at 14th and Fremont Streets early Thursday morning.
Cruz Hernandez's  arrest stemmed from a traffic stop for a traffic violation and resulted in Hernandez being confined by Riley County Police. Hernandez also had a warrant from an incident in July of 2013 listing criminal damage to property as the offense, with an attached bond of $2,000.
He was also arrested for the offenses of endangering a child, driving under the influence, and obstructing the legal process. These second set of offenses came after officers found two small children in the backseat of his vehicle, ages 2 and 3.  Subsequently, while placing Hernandez under arrest he began to struggle with officers on the scene.
There were no injuries reported and Hernandez was ultimately confined on an additional $4,000. This incident occurred at approximately 2:00 AM Thursday.
###
A Manhattan woman was arrested Wednesday afternoon on a "no bond" warrant.  Heather Bennett, 29, was arrested by police at approximately 4:20 PM while at the Riley County Police Department.
She was arrested on a warrant for probation violation, with the "no bond" warrant. The original offense listed on this warrant was burglary to a motor vehicle.