This slideshow requires JavaScript.
The hour long ceremony featured Religious figures, Musicians, and guest speakers from all walks of life to not just promote the sit-in, but impart all manner of life lessons from MLK and those who continue to cherish his memory by carrying the torch to light the way for change today.
This slideshow requires JavaScript.
Dr. Galyn Vesey - Dockum Sit-in Participant Speech
In July 1958, Black students congregated at downtown Wichita's Dockum Drugstore to organize a non-violent protest against segregation, racial discrimination and practices. Tired of being denied admittance to the city's cinemas and cafes, students made a move and directed their focus toward the highly frequented lunch counter at the Dockum Drugstore. The presentation examined the subtleties of the demonstration, investigated how these fights changed the battle for desegregation in America, and thinks about contemporary peaceful protests, then as much as now.
Keynote speaker Prisca Barnes of Wichita orated the telling of the sit-in and connected it today through tales of obstacles the students faced and what this would mean going forward.
This slideshow requires JavaScript.
Barnes, a dedicated community leader and a proud native of Wichita, Kansas, has devoted her life to advancing her community through service and is a passionate advocate for equity and social justice. Especially to improving the disparities and reading proficiency rates that exist by race and income in her state. After publishing her first children's book, Barnes became painfully aware of the many under served children in her local community and state who lacked the quality literacy skills essential for future success in school and life. Barnes then founded in 2009 Storytime Village Incorporated, a nonprofit organization with its mission to serve low income Kansas children and families, working to help under served children thrive through partnerships that provide early literacy development, family engagement, and access to books and literature.
Barnes' message focused upon the era of Segregation, Dr. Martin Luther King and the message of Hope, Faith, Struggle and Triumph as it pertained to the Dockum sit-in.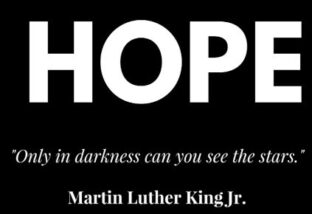 Describing Hope as a person Barnes spoke of Ron Walters, a 20 year old college student when he organized the sit-in 1958, inspired to do something to change the unfair treatment of people in his own community.
"Working downtown (Wichita), as you can imagine, didn't turn out to be what Ron expected. Blacks were not allowed to sit and eat at restaurants. Because the seats at the lunch counters were reserved for whites only. Ron and his friends would have to take their food to go from the back," Barnes said. "It was clear to Ron that if something was going to be done about the segregation issue in Wichita, it had to begin downtown, and what better place to make a big impact than one of the most popular eating establishments in Wichita."
Barnes recounts that the living members of the sit-in described Mr. Walters as a born leader, as even when he was a young boy, he was ready to conduct business. So it wasn't a surprise when he took on the role as president of the Youth Council of the Wichita NAACP. With this momentum his cousin Carol Parks joined him as Vice President, as their family would host many of the prominent civil rights leaders in their Wichita home, including the mother of Emmett Till, the young boy who was lynched in Mississippi and sparked nationwide outrage.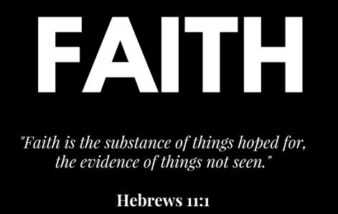 Speaking to Faith, Barnes described it as 'the substance of things hoped for and the evidence of things not seen'. The NAACP Youth Council was stepping out on the faith that they were going to see a change that no one in their community had ever seen before.
"They spent months preparing and training, the students trained by role-playing in the basement of St Peter Claver Church. Ron Walters was convinced that their work in the church basement would help them to prepare for the unknown while sitting on the stools at the lunch counter," Barnes said. "The sit-in officially began at 10 am on July 19th 1958, the students took turns filling the lunch counter stools, and just as they expected, they were refused service. However, the youth were determined, and they intended to stay at their post until they were served. But the manager was not pleased and would rather close the fountain and serve the black students. A sign was placed on the counter stating this fountain temporarily closed."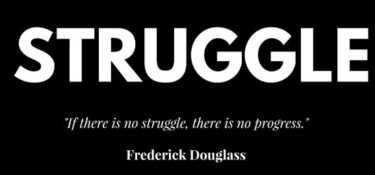 As the difficulties came to their height, Barnes spoke of how after three weeks the students set with patience waiting to rightfully be served, and for those nearly three weeks, the youth council endure threats, scare tactics and a continued denial of service at the Dockum Drugstore.
"One day in particular during their sit in while the youth council were sitting at the lunch counter, a small group of white youth came to the store to start a fight and to disrupt the sit-in, and the police were quickly called and the white gang left. But just two days later, a larger gang came back, and this time when the police were called they refused to step in and help the youth council," Barnes said. "So Ron called on help from Chester Lewis and a group of neighborhood boys who came by the carloads to their aid. They scared off the bullies, but the incident shook up the youth council who were starting to get weary seeing no progress and changing the policies at the drugstore."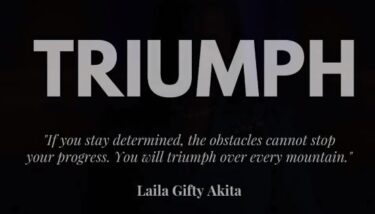 Triumph is the end result of what became of the Dockum sit-in, as Barnes illustrated that on August 11th 1958, one by one the youth began filling the lunch counter stools at the Dockum Drugstore. Then the door to the drugstore opened and standing in the doorway with the sun to his back was Mr. Dockum himself, the store owner, who walked in and stated "Serve them. We're losing too much money."
"Those words ended the sit in at the lunch counter, as the Dockum Drugstore was no longer whites only and was now open to everyone and eventually, all Rexall stores and cities all across the nation, large and small," Barnes said. "Today, 63 years after the Dockum sit-in, you can still see the impact that the city has made. You are still making their voices heard and contemporary non-violent protests are making history."
Dr. Micha Kubric, Executive Director of ACLU of Kansas, stated the two dozen people who participated had managed to transform not just "that one little business, not just the block around it, but the entire city and the entire country", thus inspiring the sort of later actions that happened in other parts of the country.
"Every single successful movement that you see in this country starts that same way with a couple of usually young people, usually young people who are grounded and rooted in the experience of their elders who advise them and guide them through the process," Kubric said. "They don't just do this all by themselves. There are usually wise older folks around though to help steer them without taking the leadership away from the young people. Starts with that small group and then they manage to succeed."
Aleya Rankin, Wichita NAACP Youth Council President, speaks to the fact that today the youth are at the forefront of the nonviolent civil rights movement, an as President she looks up to Ron Walters who organized the sit in as he means a lot to her because of the role of leadership.
A.J. Bohannon, a Community Activist and Organizer of Wichita George Floyd March stated if somebody is not going to give you the power to do something, then you just have to empower yourself. Bohannon saw an opportunity to give others that didn't think they had a voice the opportunity to speak out.
"Around the United States, a lot of things were going on. In Ferguson, you had those who were setting the city on fire and things of that nature. I wanted to try to bring some of that here, but just without tearing ourselves apart. Because we do demonstrations like that the whole focus is to really build it up," Bohannon said. "But you saw when they were doing some of those demonstrations, a lot of cities were getting burned down, and their neighborhoods. It was really the neighborhoods or the people that were were really trying to say something when they were tearing their own neighborhoods down. So what I wanted to do is try to just bring that here and in the fashion that can give us a platform to express ourselves, but just kind of minimize all the damage that was being done to the communities."
As part of this ceremony, the MHK MLK Committee recognizes those in the community who have exhibited and demonstrated service to the community and long term commitment. These members expressed a track record of community service, within the dream of Dr. Martin Luther King, and reside in Manhattan or surrounding community are presented with the 2021 MLK Spirit Award. the committee recognized Rev. Jonalu Johnstone, Mrs. Sharon Patterson Davis and Dr. Cheryl Grice.
This slideshow requires JavaScript.
Presenting the honors for Dr. Cheryl Grice, was Pat Hudgens, a  longtime member of the Manhattan community.
Hudgens described her as someone who, 'goes above and beyond to give her time and service to this community' and, 'serves on many community committees ready to extend a hand and with a sincere heart on behalf of our most vulnerable and at risk citizens.'
"Cheryl led the free rides to vote collaboration this fall between the Riley County League of Women Voters and the ATA transportation system," Hudgens said. "And all her work show has demonstrated extraordinary service and a long term commitment to unite our community for the greater good."
This slideshow requires JavaScript.
Presenting the honors for Mrs. Sharon Patterson Davis, was Father Kerry Ninemir, pastor of Seven Dolors Catholic Church.
Ninemir highlighted her upbringing in a small farming community where the Patterson family was known for their commitment to building up their peers, especially those with less access or fewer resources or opportunities. Citing her implementation of classes at Manhattan Catholic schools, in which students learned about the wider Manhattan community and were encouraged to volunteer at the emergency shelter and local food banks, she turned her attention to the issue of food insecurity.
"Sharon worked with organizations including Common table, The Flint Hills Breadbasket, and the Food and Farm Council to provide food resources and education to people struggling with food insecurity," Ninemir said. "Witnessing the dire needs of communities on the US Mexico border in 2017, Sharon was inspired to create 'Arts on the Green', a sponsored community wide event that emphasizes the inherent value and beauty of diversity through the sharing of art, food and music from a wide variety of cultures and traditions."
This slideshow requires JavaScript.
Presenting the honors for Rev. Jonalu Johnstone, was Rachel Shivers, MHK MLK Committee Secretary and Teacher at Susan B. Anthony Middle School, Dr. Rob Morrison, Chair of the board of directors at the Unitarian Universalist Fellowship of Manhattan and Judy Nicholson, Director of Columbia house.
Shivers recognized Johnstone as a strong advocate for the most disenfranchised in the community, leading initiatives for justice at the systemic level in the state and local community. Through her sustained leadership in the Manhattan Alliance for Peace and Justice, the Coalition for Equal Justice, The Poor People's Campaign, and the Community Conversations on Race and Reconciliation, she inspires the community to organize for political action, and social change at the local and state levels.
"Reverend Johnston is tireless in her solidarity with people facing discrimination or oppression, and has been heavily involved in the racial justice. Her involvement has included motivating the congregation to adopt anti racism as an explicit part of their identity," Shivers said. "Her style of leadership is to train and equip others to continue this work into the future. She believes connection with our neighbors, particularly neighbors with vastly different backgrounds is crucial to building our community. During the uncertainty and anxiety of the 2020 election season, Reverend Johnstone sought to bring people together through a weekly interfaith silent vigil in Manhattan. This vigil is just one example of Jonathan's work as a unifier during difficult times, and demonstrates her willingness to prioritize our collective good."
This slideshow requires JavaScript.
Continuing with tradition, these highlighted portraits above by students in the community were judged by local artists Paulicia Bender Williams and Felicia Lax Jefferson, as part of the art and writing contest, which is an invitation to the community to reflect on the vision and legacy of Dr. Martin Luther King Jr. in a personal and meaningful way.
This year, the contest theme was a question Dr. King first post to an audience of young students, "Each of us is an architect faced with the task of drawing a blueprint for the building of our lives, what is in your lives?"
After receiving over 120 entries, both stated they were proud and resented how extremely difficult judging was  as there was such an 'abundance of creativity and talent', and were moved at how many entries demonstrated 'profound thoughtfulness, compassion, and civic courage'.
The mission of the Manhattan Martin Luther King, Jr. Memorial committee is to transform the community by educating, inspiring and mobilizing the community to participate, remember, and create real change.
To find out more and hear the whole presentation, visit mhk-mlk.org. There you can also find the link to the virtual prayer breakfast, which will be led by Manhattan Christian Fellowship Church Associate Pastor JahVelle Rhone.