DETROIT (AP) Under last year's rules, the Kansas City Royals would have had men on first and third with two out in the 10th inning of a tie game.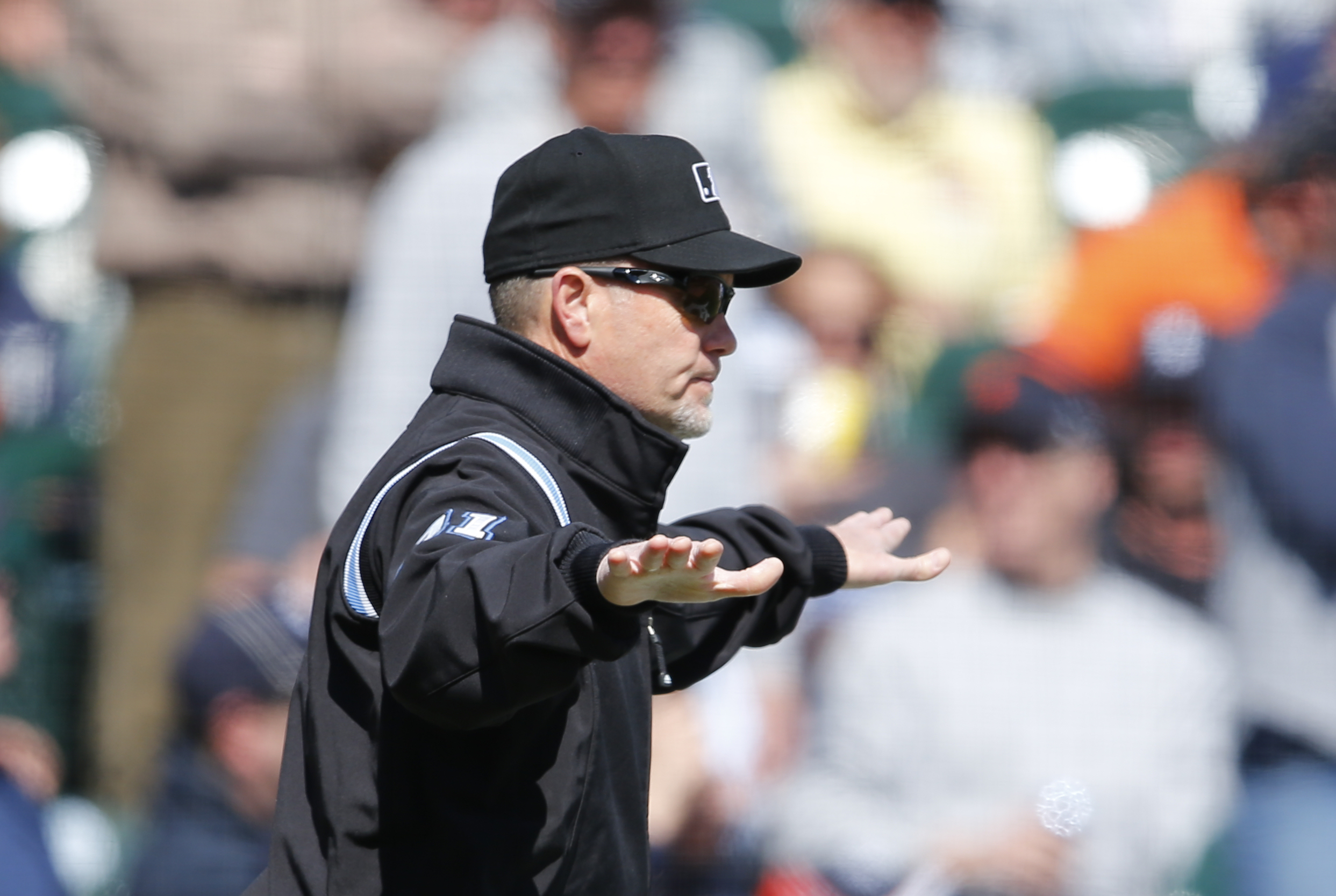 Instead, their rally ended after a replay review but that was OK with manager Ned Yost.
"That's exactly why the system is there to get the call right," Yost said.
The Royals ended up losing 2-1 to the Detroit Tigers on Wednesday when Ian Kinsler hit an RBI single in the bottom of the 10th. The game included two replay reviews both of which were overturned in Detroit's favor.
Kansas City tied it in the ninth against Tigers closer Joe Nathan, but Tim Collins (0-1) walked Austin Jackson and Nick Castellanos before allowing Kinsler's two-out single.
"Obviously, you don't want to walk the first guy, because then you are pitching uphill. I just couldn't find the plate today I had no command," Collins said. "Kinsler's a great hitter, and he hit a good pitch, but I would have been awfully lucky to get out of that inning after walking those two guys."
Kinsler also homered in the fourth.
Max Scherzer pitched eight scoreless innings for the Tigers, allowing four hits and a walk with seven strikeouts. But Nathan blew his first save chance with Detroit after signing with the Tigers in the offseason.
Alex Gordon's bases-loaded sacrifice fly in the ninth tied it.
In the 10th, Kansas City's Norichika Aoki was called safe at first, and it looked like the Royals would have two on against Al Alburquerque (1-0). But upon further review, the throw barely beat Aoki. He was called out to end the threat.
There was another replay overturn in the sixth when Detroit's Tyler Collins was initially called out at first, giving Kansas City a 4-6-3 double play. The play was reviewed and Collins was ruled safe, although Detroit didn't score that inning.