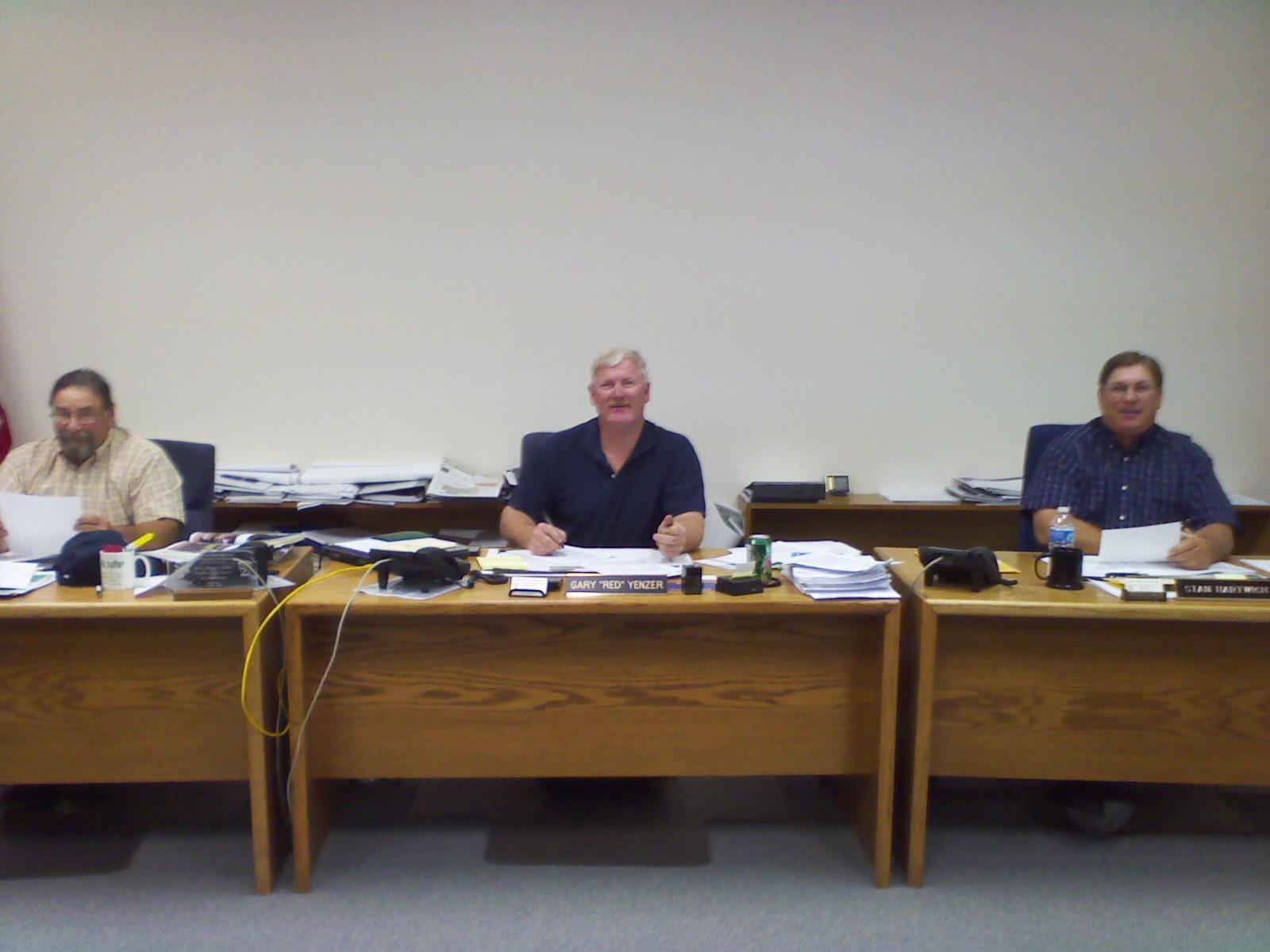 A myriad of topics were on the agenda for Monday's Pottawatomie County Commission meeting.
The first item up was a rezoning request for a property located on Highway 24.  However, this piece of property has its entrance coming in from a residential area.
The owner requested a rezoning from a residential property to a commercial as to be allowed to have storage units on the property.
After hearing the planning committee did not think the plot should be rezoned and hearing the negative comments from neighbors, the commission opposed the request to rezone the property.
"I'd like to honor the decision of the planning board," said Gary Yenzer, county commissioner.
Tim Eisenbarth, Noxious Weed director, returned to the commission with his recommendation for which skid loader would best suit his needs.
Eisenbarth explained he went out and tested the low bid Bobcat and found it would be a good fit for his department.
The commission approved his request with a 3-0 vote.
The weekly update on the new Justice Center came and again the work continues to be focused on finishes and preliminary punch list items.
The asphalt was put down for the parking lots last week as the site work continues on the outside of the building.
Tentatively, the commission discussed having an open house for the public sometime between August 8 and August 19.
The commission also looked at the tax foreclosures for outstanding mineral rights.
Next week, the commission will be taking a deeper look at budget as Robert Reece, county administrator, gave a preliminary overview of the issue during their meeting this week.