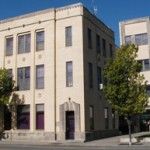 With two quick motions and approvals, the Riley County 2014 approved budget was officially signed during Thursday morning's county commission meeting.
No members of the public were present for the public hearing, so no objections to the budget were expressed. Commissioner, Robert Boyd was absent for the hearing, so Commissioner, Ron Wells made the motion to sign, and both him and Commission Chair, Dave Lewis approved to sign.
A second motion was required, as some outside agencies are also funded through the county. The same process was taken, and the commissioners signed it as well.
According to Budget and Finance Officer, Johnette Shepek, the budget will now move to the state for review.
In October, County Clerk, Rich Vargo will certify the final mill levy.
——————–
An out of county homicide trial will take place here in Riley County this September. This will be a "change of venue" trial from Saline County.
Riley County Police Department Director, Brad Schoen said this was discussed and has been planned. The county is planning to house the Saline county inmate in Riley County Jail until the conclusion of the trial, and the county will be reimbursed for all of the expenses.
NBAF construction has begun, and Shoen mentioned the need for security on the NBAF ground will only grow from here on out. He said he has heard concerns at the local, state and national levels. "This is no small thing, and it has the capacity to attrack a considerable amount of attention", Schoen commented.
Although the facility will not be up and running till 2020 or 2021, Schoen said the need for security will start much sooner. Even if it's just to break up a fight between construction workers, or to keep people from trespassing, Schoen said the need will still be there.
"I expect there will be some long term reliance on local law enforcement", added Schoen.