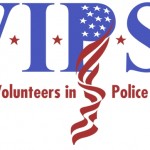 The Riley County police department has joined the national Volunteers in Police Service program.
Thousands of law enforcement agencies around the country and internationally, are using volunteers to suppliment public safety and crime prevention efforts. Volunteers never replace employees. Rather they offer support to allow agencies to provide additional services, maintain positive relationships with the public, and free up employee's time for higher duties.
RCPD volunteers will perform administrative, maintanence, janitorial, language interpretation, and other duties as needs arise. The program will be focused on administrative support for the department.
Volunteers will be required to pass a criminal background check, complete the department's Citizen's Academy, be at least 21 years old, and be able to commit to at least 16 hours a month.
Applications can be picked up at the Riley County police department or filled out online at www.rileycountypolice.org.