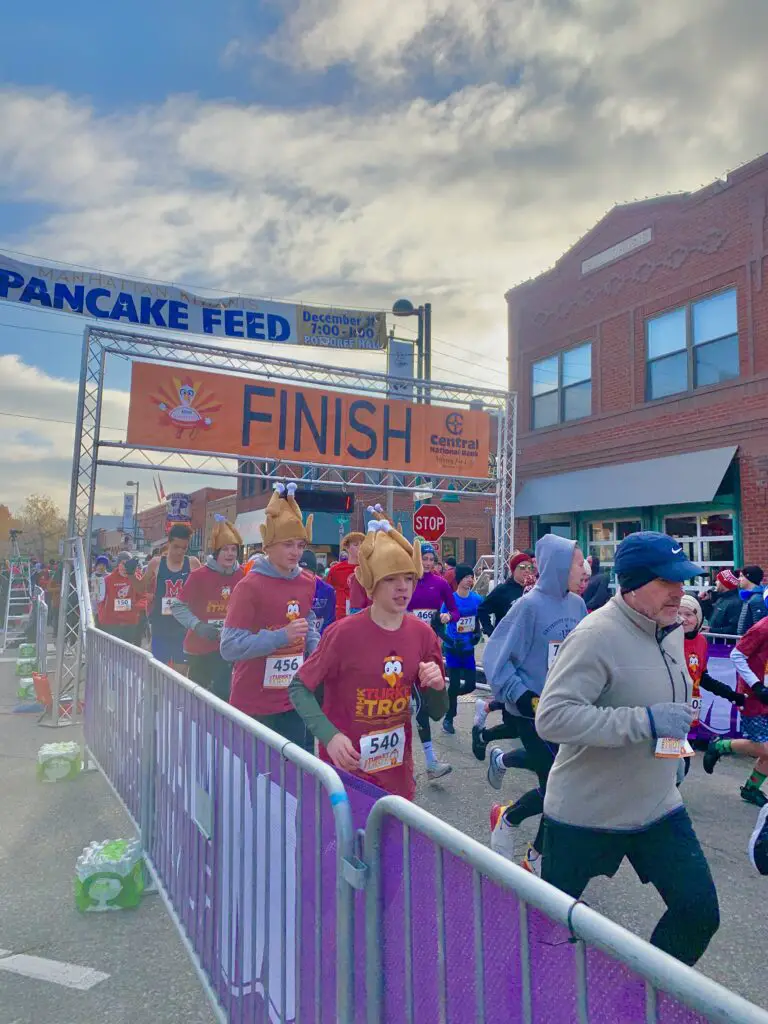 Turkey Trotters came out for the annual 5k race held in Aggieville.
Early morning frigid weather conditions didn't stop the runners from showing up and competing for a good cause. Proceeds collected from the event will go to the Flint Hills Breadbasket to provide food for local families in need this holiday season.
Large crowds gathered and cheered as all the runners crossed the finish-line running, jogging and walking. The 5k winners were 1- Joe Moore, 2- Michael Melgares and 3- Ian Knox.