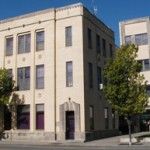 Riley County Commissioners also serve as the Riley County Board of Health, and held their first official meeting back in February.  The board plans to hold three meetings every year.
Tuesday evening was the second meeting for the board, and focused on the 2015 fiscal year budget plans.
Riley County Health Department Director, Brenda Nickel began with some opening comments, and provided a few overall statistics.
This year, Riley County invested $14 per resident for public health.  When looking at the total budget, including grants, this equated to a total $46 per resident number.  As far as return on investments, the county ranks #2 in health outcomes and #12 in health factors.
The 2015 proposed budget was $3,817,568, including all of the grants the department receives.  This is an increase from last year's $3,758,137.  When breaking the 2015 budget request down to a "per resident" basis, this would equal around $51 per resident within the county.
All of the program directors presented their own individual budgets.  They all showed the total operating expenditures for the past two years, and their projections for 2015.
Nickel thanked the board for their time, and everyone for their attendance.