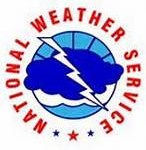 Hard to believe with snow on the ground, but it's that time of the year again. It's Severe Weather Awareness Week and Riley County Emergency Management Coordinator Laurie Harrison tells KMAN it's a good week to get ready for severe weather that often strikes, beginning this time of year.  She encourages folks to review severe weather plans for home, school, and work.
The state drill is 1:30 Tuesday afternoon.  Harrison says sirens will be set off locally and the Iris alert will be activated, weather permitting.  Fort Riley Emergency Manager Chris Hallenbeck says Severe Weather awareness week this week is a good time to prepare soldiers and their families, especially with many of them not used to the Kansas weather.
And the Riley County Severe weather awareness talk will be Wednesday at 7 p.m.  at Four Points by Sheraton on Richards Drive in Manhattan.
Fort Riley is holding its severe weather awareness presentation next month, with Emergency Manager Chris Hallenbeck saying the event will be April third at one p.m. at the Fire Department headquarters building on post. Hallenbeck adds the community is sometimes confused as Fort Riley tends to set off emergency sirens before other local groups. He says that's because there are troops out training in the field and equipment needs to be put up.