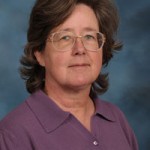 The official 24 hour snow total was reported as 11.2 inches, according to Climatologist at Kansas State University, Mary Knapp.
This places the daily snow total at number five on the list of largest snow falls in Manhattan.  Number one on that list occurred on February 27th, 1900 when 18 inches of snow fell.
That means this is one of the largest snow falls in 90 years in Manhattan.  When adding the additional few inches we received before 7 a.m. Tuesday morning, this makes the snow storm one of the biggest in a century.
Knapp mentioned when you look at snow totals for the month, we are currently in 11th place for February.  Since we are less than a week into the month, Knapp expects we will definitely move up the list before March.
Number one on the monthly snow fall list occurred in January of 1979 when 26.6 inches fell that month.