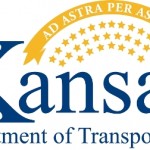 Stagg Hill Road access to K-18 has been reopened to unrestricted traffic in Riley County.
That's according to the Kansas Department of Transportation, which indicates the road was reopened at 9:30 this (Tuesday) morning.
Stagg Hill Road ties into the south end of Scenic Drive and continues east on the south side of K-18 into the existing Stagg Hill Road at the west edge of Manhattan. Access to the west side of Manhattan via Stagg Hill Road has been closed for several months due to the extension of Stagg Hill Road to Scenic Drive.
This roadway reopening now allows all residents on the south side of K-18 and Davis Drive/Stagg Hill Road area to access K-18 by now taking Stagg Hill Road to Scenic Drive.
Updated traffic information for this project is available at: http://www.ksdot.org/topekaMetro/projectstudyNEKS.asp.
The Kansas Department of Transportation urges all motorists to be alert, obey the warning signs, and "Give 'Em a Brake!" when approaching and driving through the project work zone. This roadway reopening is part of the overall improvement project that will reconstruct a seven-mile stretch of K-18 from Manhattan to Ogden to a freeway when completed.
There are three construction phases included in the overall K-18 improvement project. Overall project work is scheduled to be completed in late fall 2013, weather permitting.