Downtown Manhattan is bringing back Third Thursdays.
Gina Scroggs, Executive Director of Downtown Manhattan Incorporated, says after a year without the event, they are excited to begin the Third Thursday season on May 20. Scroggs says the event is a a great way to explore downtown Manhattan and in a family friendly manner.
"We'll have art projects and local businesses will be engaged on the sidewalks," Scroggs adds. "We will have the ever-popular 'cake walk' that Bourbon and Baker hosts in front of their business. So a lot of fun things to see and do."
Scroggs adds that not only is it a perfect way to get out and about and enjoy great local eateries, but it's also beneficial to the local retailers.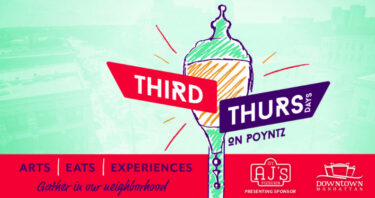 "Folks are out and about on the sidewalks and they're walking past windows and they're seeing 'Oh, hey I can go throw an axe or I can buy those pair of shoes that I've been wanting to get for such a long time'. So it's really been a positive community-centered event, especially because we can highlight local talent as well.
Third Thursdays will take place the third Thursday of every month in the 300 and 400 blocks of Poyntz Avenue. The activities will run from 5 to 8PM beginning May 20 and running up until September.