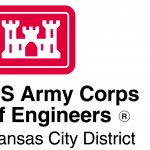 For many people, the upcoming fourth of July holiday means fireworks, but there is at least one place in the local area where fireworks are not welcome.
The Corps of Engineers at Tuttle Creek Lake has issued a reminder that fireworks are not permitted on public property anywhere at the lake.
This includes all Corps parks, all areas outside of the parks, and the lake itself.
Fireworks are prohibited since they can result in wildfires. Also, concerns about user safety, and noise and litter resulting from fireworks use, can be a problem.
Signs have been posted in high-use areas to remind visitors of the fireworks restriction, which is enforced year-round.
Contact the Corps of Engineers at (785)539-8511 if you have any questions regarding this policy.