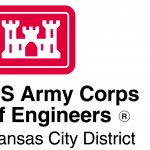 Tuttle Creek Parks are now closed, as a result of the government shutdown.
Tuttle Creek Cove Park, Stockdale Park, Observation Point, Tuttle Creek ORV Recreation Area, Spillway Cycle Area, and Outlet Park all closed Tuesday. Visitors currently camping at Corps managed campgrounds will be required to vacate by eight o'clock Wednesday night).
Visitors and potential visitors to U.S. Army Corps of Engineers managed parks and public lands should be advised that, during the government shutdown, these areas are closed, including visitor facilities, camp grounds, boat ramps and similar facilities in the parks while they are as closed.  Visitor activities that require a permit, including public events, camping and day use reservations, are not allowed and will be cancelled or postponed.  The visitor center will be closed and access to park areas is closed off.  Also, Corps managed roads will be closed except when they are necessary as thruways.
The riverponds, Cedar Ridge, Fancy Creek, and Randolph areas of Tuttle Creek State Park, as well as the Tuttle Creek Wildlife Area north of highway K-16 will all remain open.
The Corps of Engineers will continue to conduct activities essential to the operation of our dam and associated structures.The Corps will also continue to provide for the safety of human life and protection of property.  Personnel to protect life and property on public lands will remain on duty.  However, the office will be closed during the government shutdown and will not conduct ordinary business and will be available only to assist matters of life and human safety.