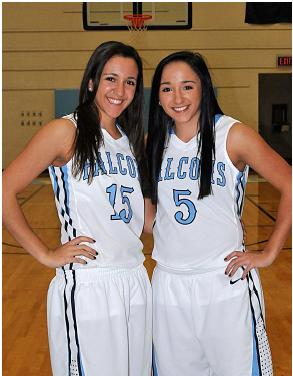 Twin sisters often have an unbreakable bond, and after starring for four years at Riley County, Madison and Makayla Vargo will carry on their basketball careers together at Washburn University.
The Vargos plan to ink their national letters of intent with the Lady Blues on Wednesday morning at Riley County high school. Unfortunately their senior seasons ended a little sooner than expected with a trip to the 3A state tournament and a loss in the first round to Lyons, the Falcons finished at 22-2.
Madison and Makayla were both on the all Mid-East League first team this past season, while Madison was also named first team 3A all-state after averaging 18 points per game during her senior season.
The Lady Ichabods of Washburn University in the 2013-2014 campaign, finished the season at 16-11 with a loss in the MIAA tournament to Southwest Baptist University. The Lady Ichabods lose just one senior and return mainly the whole roster that consisted of mostly juniors and sophomores.