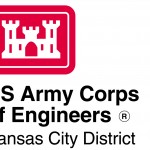 It's beginning to get back to normal at Tuttle Creek Lake, with the resumption of U-S Army Corps of Engineers' operations.
Brian McNulty is the Corps' Operations Project Manager at the lake, and reminds us the Tuttle Creek State Park leased from the federal government by the state is only a small portion of the park.
The six parks that were closed are in the process of opening back up. The one exception is the Stockdale Camping area, which developed a significant water leak leading to the water system being shut down. McNulty indicates the end of the recreation camping season is approaching anyway.
About 80 percent of McNulty's staff was impacted by the federal government shutdown, with only minimal staff for security and gate operations brought in during the two and a half weeks.