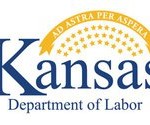 Unemployment numbers in the Manhattan metro area are up slightly from the month before, according to figures just released by the Kansas Department of Labor. The December 2013 numbers for the Manhattan metro area are 4.4 percent, compared to four percent in November, although lower than the year before's numbers of 4.7 percent in December of 2012. The metro numbers include Riley, Pottawatomie, and Geary counties.
The city of Manhattan by itself had a 3.6 percentage rate, also up a bit from 3.3 in November but lower than last year's four percent.
Area county numbers include Riley with 3.8 percent, Pottawatomie with 4.4 percent, Geary with 5.9, and Clay with 3.6.