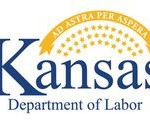 Manhattan's unemployment numbers went up a just a tad during the last reporting period. The figures released on Friday morning indicate that Manhattan saw a slight rise in unemployment from 4.5 to 4.7 percent.
However, the figure is identical to the 4.7 percent unemployment rate a year ago.
The Manhattan metro area numbers, which include Riley, Geary, and Pottawatomie Counties report a slight increase to 5.4 percent in unemployment during the latest reporting period.
Individually, Riley County's rate as a whole went up to 4.8 percent, which is the exact same figure it was in March of 2012. Geary County reported a decrease in the unemployment rate falling from 7.2 percent to 6.9 percent. Pottawatomie County saw a small increase in unemployment at 5.2 percent, which is higher than figures reported one year ago.