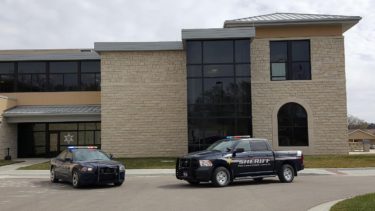 UPDATE: KMAN learned shortly after noon Monday charges have been filed in connection with this juvenile case first reported on a little more than a month ago.  Pottawatomie County Attorney Sherri Schuck tells KMAN Jace Ward, 18, from Wamego has been charged with "aggravated child endanger, furnishing alcohol to a minor and lewd and lascivious."
###
(earlier report)
Not much information is being released regarding what initial reports indicated might be an alleged sexual assault involving a juvenile in Pottawatomie county. But a month after KMAN first reported on the case, officials from the Pottawatomie county Sheriff and Attorney's offices confirm the matter is still being looked at. As KMAN announced on June 14th, Pottawatomie County Sheriff Greg Riat confirmed there was an active and ongoing investigation regarding a June sixth incident outside Wamego, involving a juvenile over the age of 14. He would not comment on, confirm, or deny the sexual assault allegation however.
Since then Riat has told KMAN his office has been working the case as noted and that it has been forwarded to the Pottawatomie County Attorney Riat adds, "We continue to work with the County Attorney and do follow up investigation."
County Attorney Sherri Schuck tells KMAN, "The Sheriff's office does continue to do some follow up on this case, however, I have received reports that I feel are sufficient to review in order to determine if criminal charges are appropriate."
KMAN will continue to pursue this story and will provide further information as it becomes available.