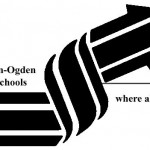 Manhattan-Ogden USD 383 authorities have learned from the Kansas Department of Education, that should the district choose to stop state assessments, it is at risk of losing over $2 million of federal Title and Special Education funds.
Schools and staff have been asked to resume testing with logistical modifications. This allows USD 383 to meet state and federal compliance while adjusting testing requirements.
The latest decision was made with what officials say include  "our students and their success at its heart."  A statement from Superintendent Bob Shannon and Carol Adams, Executive Director of Teaching and Learning adds "This is difficult information to share and we know it is an enormous task to revisit."
The latest statement goes on to say "We value your continued understanding of these testing measures. We appreciate your ongoing support of our schools and USD 383. We will keep you informed should there be any additional guidance from KSDE."
Earlier in the week, Adams  sent an email to parents saying  the school district would officially stop administering the tests, and would go back to focusing on instructional time within the classroom, so they can end the school year in a positive and useful manner.