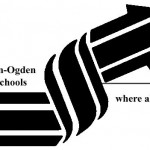 Preliminary K-12 enrollment numbers, for this fall, have been released for Manhattan-Ogden USD 383.
Second-fourth grades, seventh grade, and twelfth grade were all down just slightly from last year, and the rest were above last year's enrollment numbers.
Here is this year's enrollment numbers-
Kindergarten-562 students
1st grade-508 students
2nd grade-473 students
3rd grade-462 students
4th grade-442 students
5th grade-458 students
6th grade-446 students
7th grade-461 students
8th grade-481 students
9th grade-454 students
10th grade-405 students
11th grade-421 students
12th grade-392 students
5,965 students were enrolled for grades K-12 in the USD 383 school district, just up from last years 5,827.
Director of Communications and School Safety, Michele Jones said the last year there was a class of over 500 students in the first grade was in 1994.  These numbers do not include pre-school, virtual or open door students.