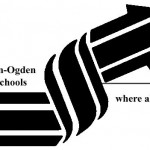 After several weeks of minimal success with Kansas State Transitional Assessments, USD 383 has put the brakes on.
Parents were notified of this on Tuesday afternoon, after Executive Director of Teaching and Learning, Carol Adams sent out this statement:
Dear Parents and Guardians,
Over the past few weeks, students across the state of Kansas in grades 3-11 have been attempting to take the Kansas State Transitional Assessments in Reading, Math, and Science. Unfortunately, many issues have plagued this attempt. The testing system, Kansas Interactive Testing Engine, has been attacked by malware from IP addresses inside and outside of the USA. While the University of Kansas has corrected some of the problems these malware attacks created, the tests continue to demonstrate significant technology issues as students try to complete them. These technology problems are an issue with which all Kansas school districts have struggled.
The ongoing problems with the technology and procedures for testing have caused the loss of instructional time in our classrooms and created a negative testing environment for teachers and students. Our recent testing of the system after being assured problems were fixed, did not show that they were.
Therefore, Manhattan-Ogden USD 383 will stop administering the Kansas Transitional Assessments. We will focus on what our educators do well, which is to provide quality instructional time for our students; prepare them for the Measures of Academic Progress test which yields reliable data for you and your student to discuss; and end this school year in a positive manner.
Thank you for your support as we navigate these turbulent waters. If you have questions, please do not hesitate to contact the building principal.
Carol Adams, USD383 Executive Director of Teaching and Learning